Working Together to Stay Safe & Organised
InStore
Call/Email & Collect
Online

We love to be open! Come and visit us in-store for great products and advice.

Stores are open in QLD, WA, SA & TAS

Some stores that are closed due to Covid are offering
Call/Email & Collect. Some are offering delivery too.

This may apply to stores in NSW, VIC, ACT

Due to lockdowns, our online store is despatching within 7 business days.

We appreciate your patience.

See Open stores overview in the table below.

See C&C stores overview in the table below.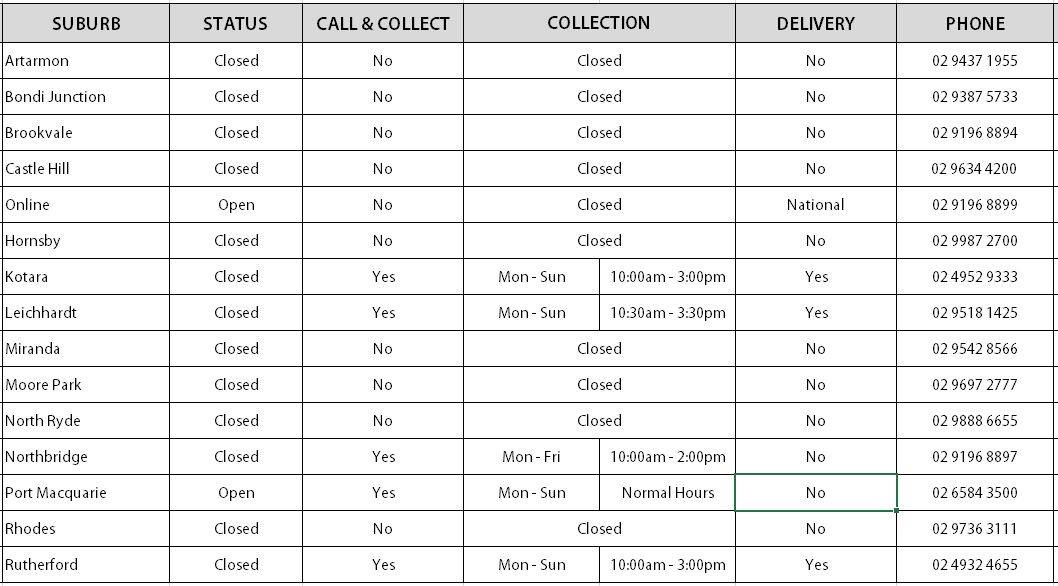 In-Store Safety
All open Howards stores are adhering to social distancing precautions and have stepped up their cleaning routines with specific attention paid to high touch surfaces such as eftpos machines and counters. In addition to this, we are now running cashless were ever possible.