ORGANISED SOLUTIONS FOR BUSINESS
Howards has been quietly organising many businesses and institutions around Australia for over 20 years. From wardrobe fit-outs in hotels, shelves in hospitals, through to hospitality packages for rental accommodation and organising packs for science labs, we create custom packages for our corporate clients.
Co-ordinated through Group Office and serviced through our store network, we like to ensure high levels of personal attention to the details, Howards can procure bulk orders and take care the delivery and installation logistics. We make being organised look easy.
Business Types that Enjoy our Products:
HOSPITALITY | HOSPITALS | HOTELS | RETAIL | BUILDING | SCHOOLS
PROFESSIONAL ORGANISERS | PROPERTY MANAGERS | CONCIERGES
AGED CARE FACILITIES | DENTISTS | HAIR SALONS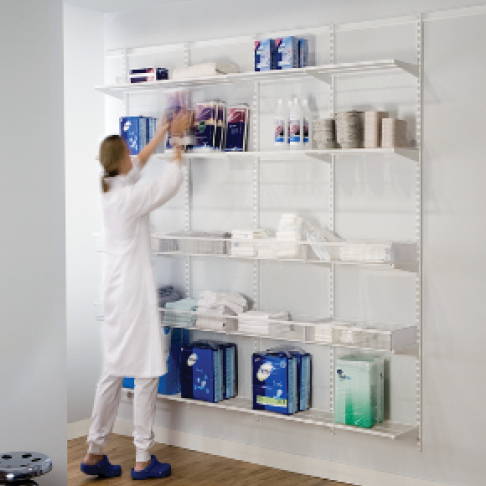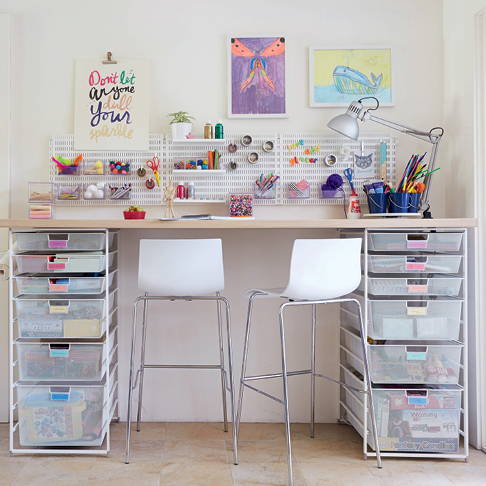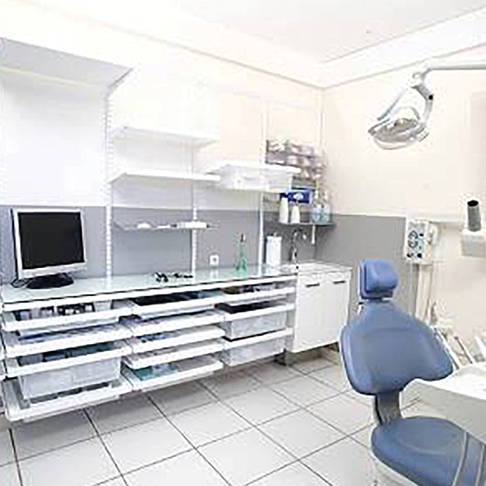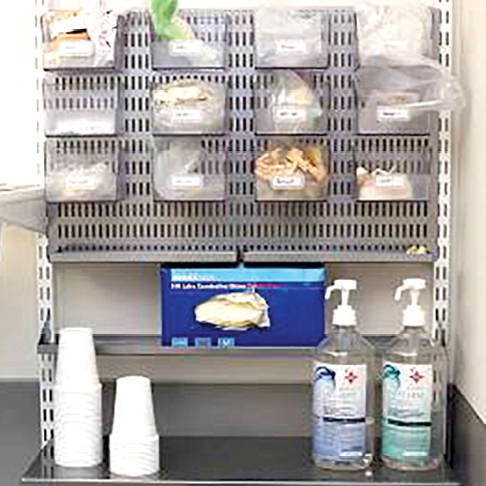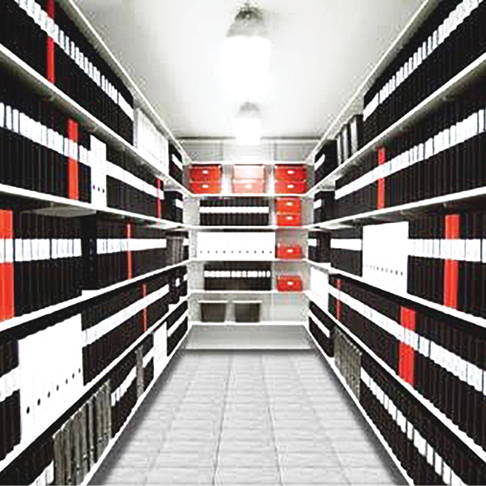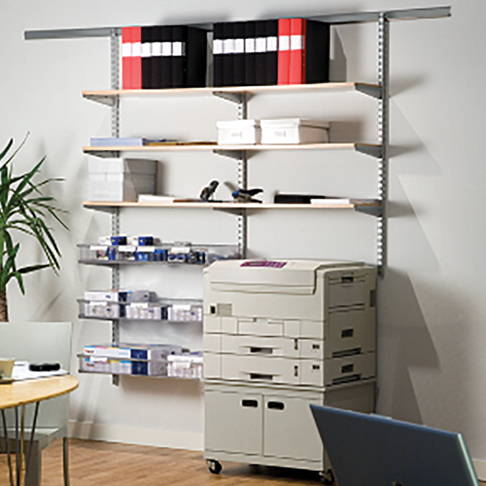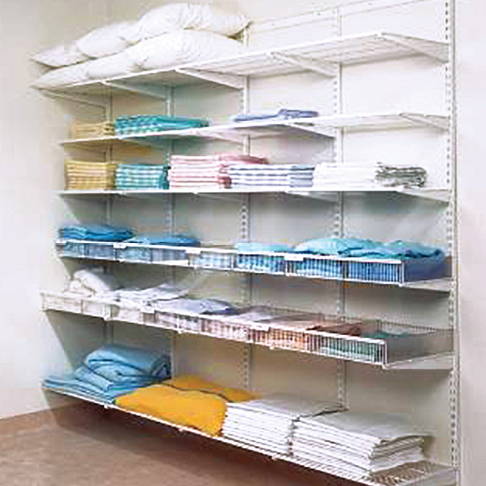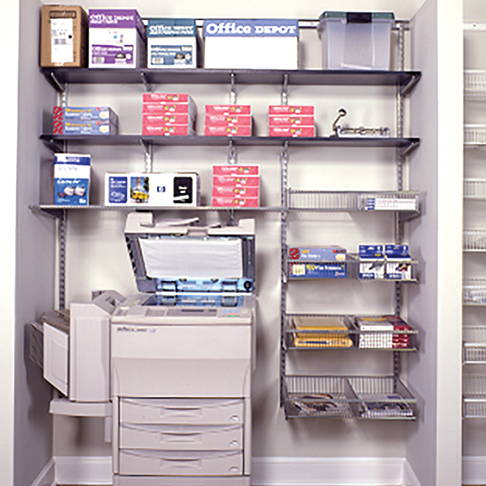 REDLANDS HOSPITAL SUPPLY ROOMS
The first picture shows a supply room that needed a better system. Howards installed elfa shelving to improve use of space and visibility of stock. In a hospital setting, elfa is an ideal choice as its made from hygienic and strong epoxy bonded steel, has flexible layouts, is space efficient and comes with a 10 year guarantee.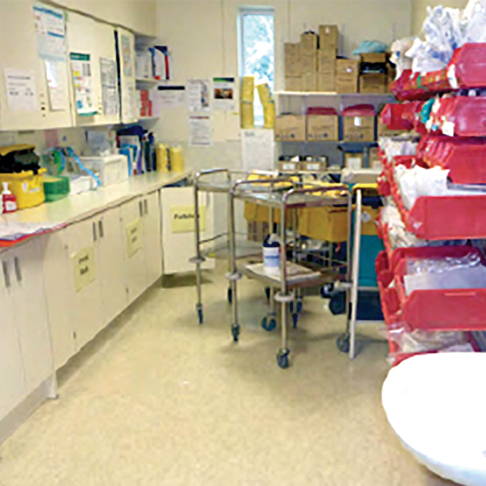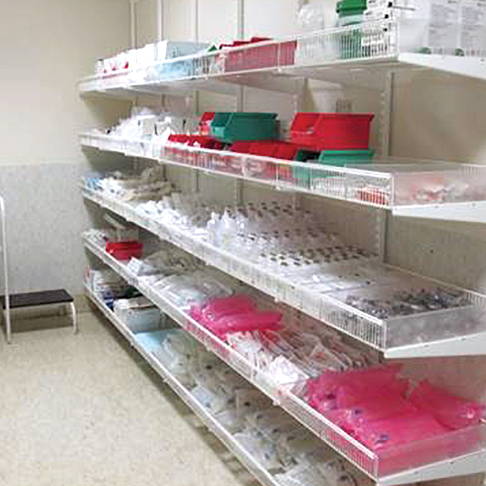 PRIMARY SCHOOL SPORTS ROOM
Within a school environment, it's a top priority to have durable storage systems that are safe for the children to handle. Colourful flexible tubs were added to group and organise smaller sports equipement. Howards own easy-build shelving system was custom configured to house bulky sports mats, goal post pads, cricket equipment and more. Our store staff offer free shelving design services and this makeover shows that literally anything can be organised.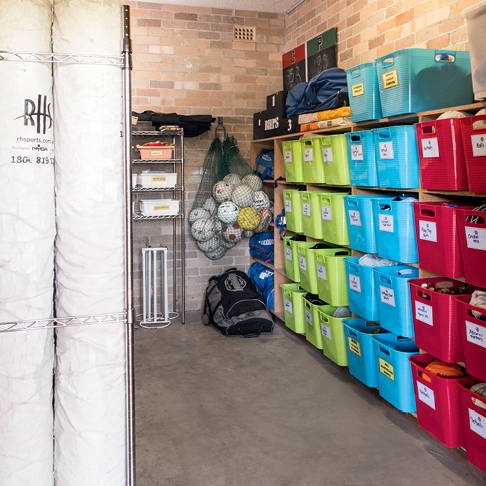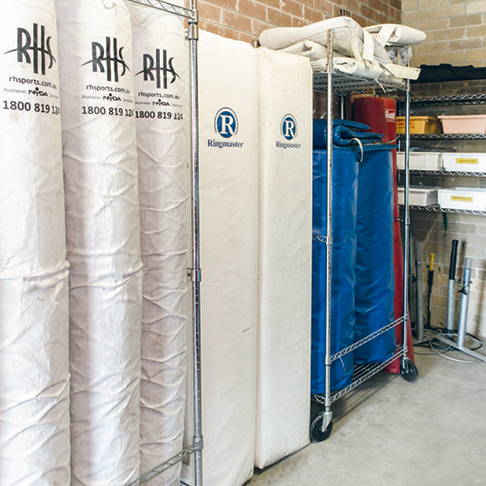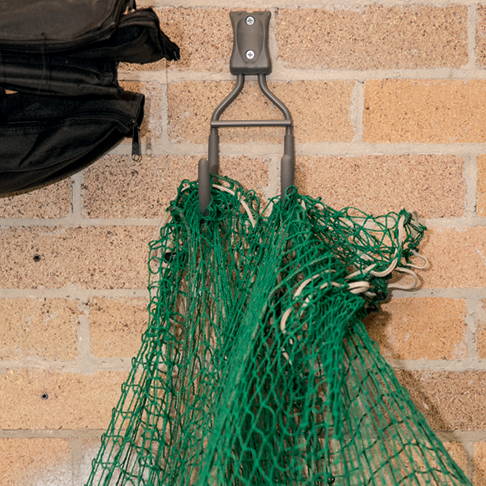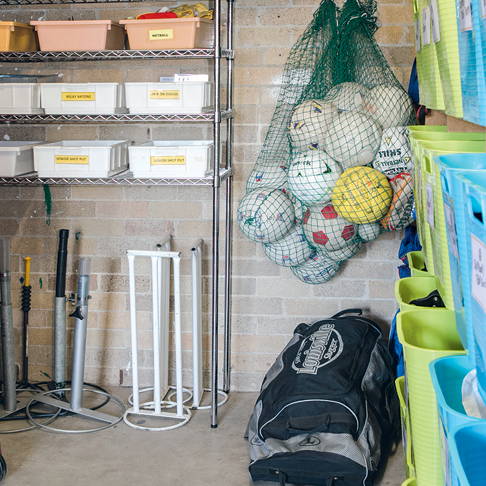 SECONDARY SCHOOL CANTEEN
This canteen organisational makeover was sponsored by the school P&C association. Classic Howards Mimi organisers quickly reorganised every shelf. They were even used in the fridge and freezer as they are freezer safe. Apart from making the canteen easier to work in for both the regular and volunteer staff, they found that it reduced food waste and was much easier to keep clean.
The purchase was made more economical by buying organisers in case quantities.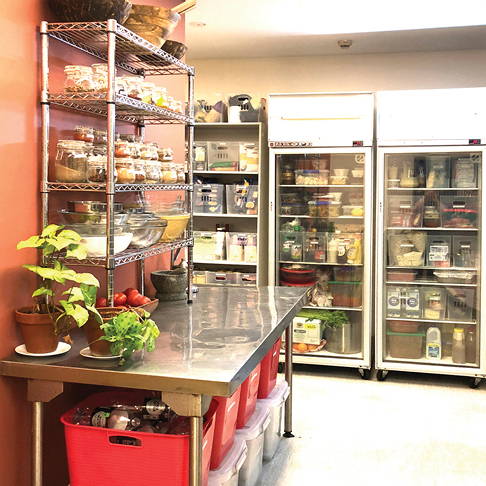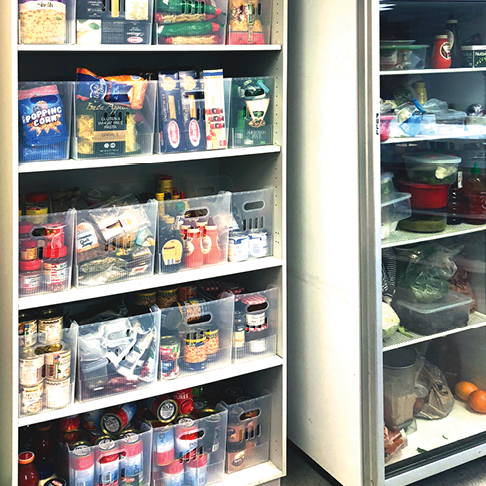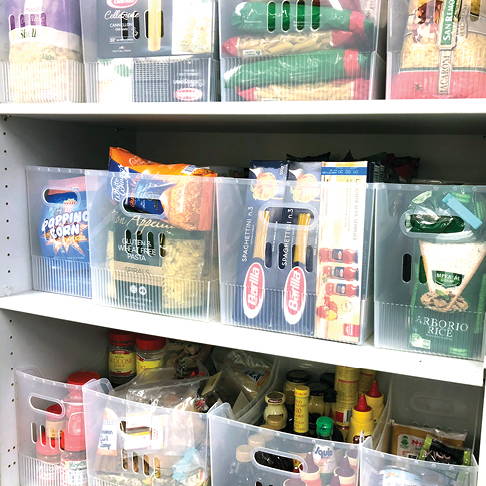 CUSTOM SOLUTIONS FOR YOUR BUSINESS
If you would like us to create custom packages for your business, contact your local Howards Store or our Group Office.
We look forward to helping you be better organised.