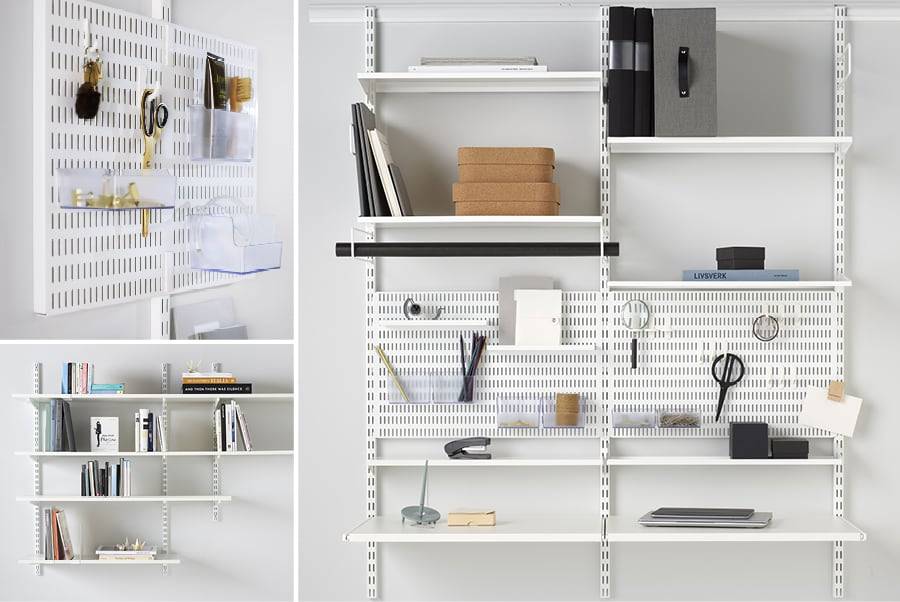 HOWARDS IS AN ELFA SPECIALIST
Howards is an elfa SPECIALIST! Swedish designed and built, elfa shelving is engineered to hang from a single fixed top rack. It can therefore be reconfigured at any time - quickly and simply.
We show you how to do more with less. To create home office happiness, start with the basics. Install a 1.35m top track then add 3 hanging wall bands. Within minutes, you have strong functional shelves.